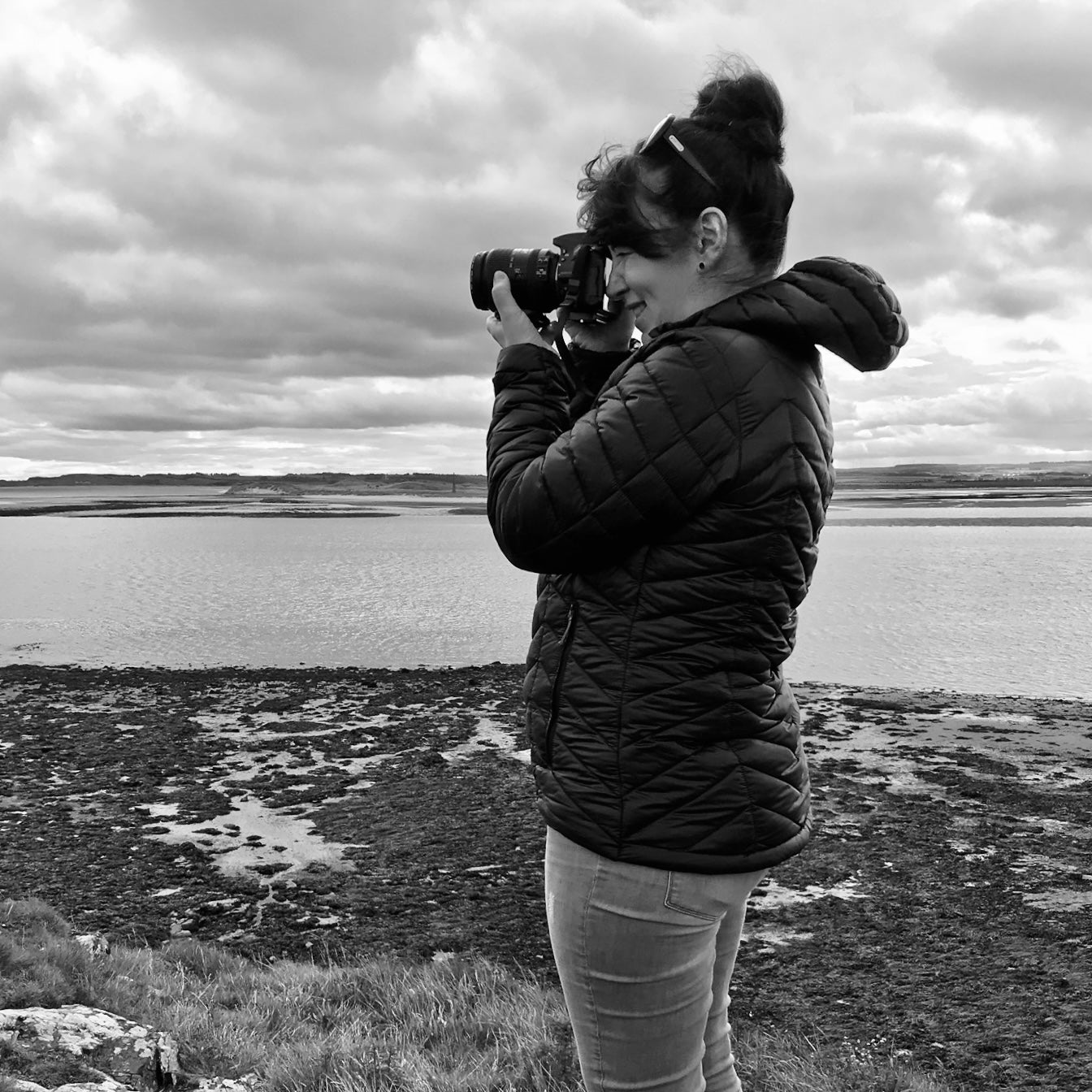 About Cath
Cath Waters is an award winning Scottish landscape digital artist and photographer living on the Isle of Skye.
The inspiration for Cath's landscape work comes from the special places she finds on her travels around Scotland as well as the beauty surrounding her home on the Isle of Skye.
She loves the wide open spaces, vast heavy skies and low light of the Scottish West Coast and the Hebrides and tries to capture the essence of these perfect places.
There is a sense of simplicity, space and solitude in her work, which often features the unique calming colours of the Scottish land and sea - soft greys, emerald greens, muted blues and purples.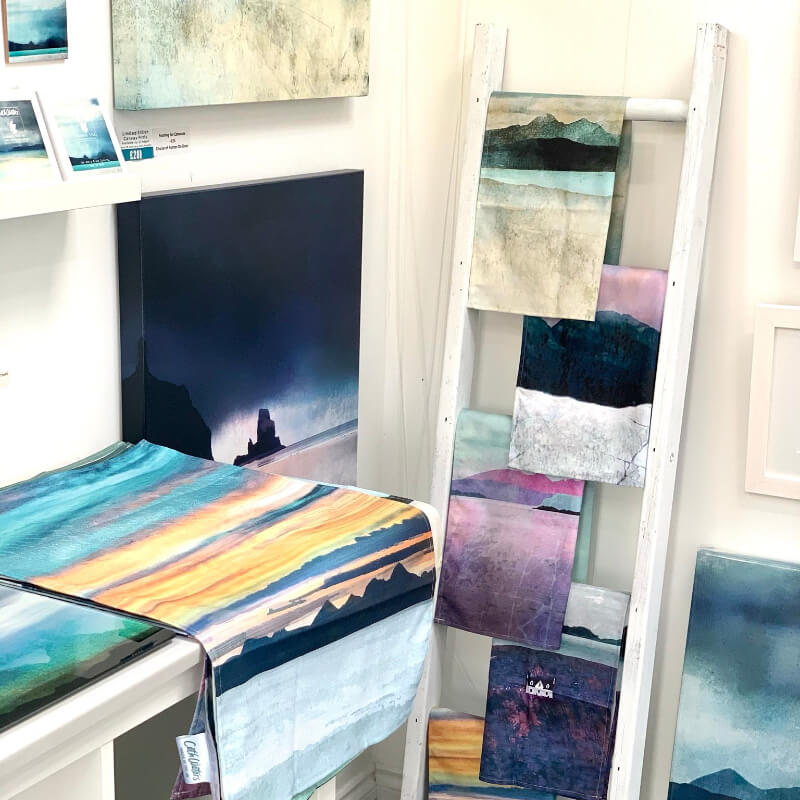 Cath hasn't always been artist and spent many years as a cell biologist working in cancer research. When her twin boys were born she took what was intended to be a short break from the lab.
Over the next year, Cath started making and selling botanical and landscape artwork as prints and cards, travelling around fairs and events in Central Scotland.
Cath's artwork proved to be popular from the outset and she decided to take a gamble on turning it into a business.
Several years ago Cath and her family fulfilled a lifelong dream and moved to the Isle of Skye.
Cath now has workshops in Dunvegan, Isle of Skye and in Grangemouth, Central Scotland, where small teams of talented ladies print and frame Cath's artwork and make products such as mugs, coasters, tiles and Cath's range of 'wearable art' jewellery. The rest of Cath's products are all made by small suppliers in Scotland or the UK.
Cath works from her beautiful Isle of Skye studio and gallery near Carbost, creating artwork and designing products.
Cath's second gallery and gift shop in Dunvegan, Skye, opened in 2022 and welcomes visitors from all over the world.
What is Digital Collage?
Cath's process starts off on location where she takes digital photographs of the landscape.
She also takes photographs of 'textures' which can be painted or mixed media pieces or natural finds like surfaces such as rocks and bark. Some of Cath's textures are photos of peeling paint, scratched metal, rust, fabric, old paper...all sorts of unusual things.
Back in the studio she uses a digital graphics tablet to blend the landscape photography with these 'textures', building up sections to add colour, depth and form.
Each finished piece might have 10 and 20 layers of digital collage in addition to the original landscape photograph.